Credit Building
Money-Finance
Great Cards to Build Credit – Perks Like $0 Annual Fee
Personalized Credit Card Deals - No Credit Check to Apply
Building credit can be overwhelming but there are many different cards out there that can help begin the process. Choosing the right credit card is vital to helping you begin to rebuild your credit. The first step is knowing which card you want and how you are going to use it to build your credit. Having bad credit does not mean building credit and starting over is impossible, it just means that now you will have to work harder and implement strategies to maintain your credit. With the right help, you can rebuild your credit fast. Even with limited credit, no credit, or bad credit a credit card can be a fast way to change your credit score.
Know What To Look For When Applying For These Cards
One of the things you want to look for when you're applying for credit cards to build is in regards to interest rates. You don't want to apply for cards that have too high of an interest rate. In the long run, this could end up ruining your credit even further. The lower the interest rate on a card, the better. Late fees and penalties are what you want to look out for too. Some card issuers will charge late fees if you don't make timely payments, and you might be hit with penalty fees on top of the late fees. These fees can quickly add up and make repairing your credit history that much more difficult. Also, look for what features a card has. Some of these cards have special features, such as earning cash back or no late fees and things of that nature. You want to apply for cards that have features that you'll find beneficial.
Consider Applying For These Cards
A few cards you should consider applying for include:
The Total VISA Unsecured Credit Card
This card involves a fast application process and monthly payments that are easy to make. If you're approved, then the card issuer will report to the major credit bureaus on a monthly basis. Not only that, but you'll have the chance to increase your credit-line, all without being charged a fee.
Discover IT Secured Credit Card
This card doesn't charge you an annual fee and after eight months, you might qualify to transition to an unsecured line of credit. Also, you'll have the chance to earn 2% cash back at restaurants and gas stations. Other purchases will yield 1% cash back. However, you do need to put down a $200 or $500 refundable security deposit in order to receive a $200 or $500 line of credit.
Capital One Secured MasterCard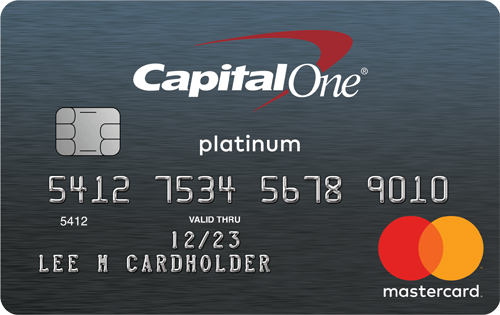 This is a secured card that offers you payment flexibility. Most secured credit cards require a deposit to start your credit line. This card allows the options of $49, $99, or $200 determined by your creditworthiness. The going deposit for most cards is $200 so the payment flexibility is noteworthy. Here are some benefits:
Payment flexibility
No annual fee
Access to a higher credit line
The point of starting with a secured credit card is to eventually move to an unsecured credit card. With this card, you have the opportunity to be upgraded to an unsecured card after making on-time payments for five months. This is a nice feature because it gives you something to work towards to while you are working on building your credit. This card also offers a flexible monthly payment option which is always nice when you need to determine which day of the month works best to pay your credit card bill based on your financial situation. In addition, this card is specifically for building credit which means that there are high approval odds for those with bad credit scores. There are a lot of benefits to this card and flexibility for those working with a limited income. If you are rebuilding your credit on a budget this can be a great option.
Indigo Platinum MasterCard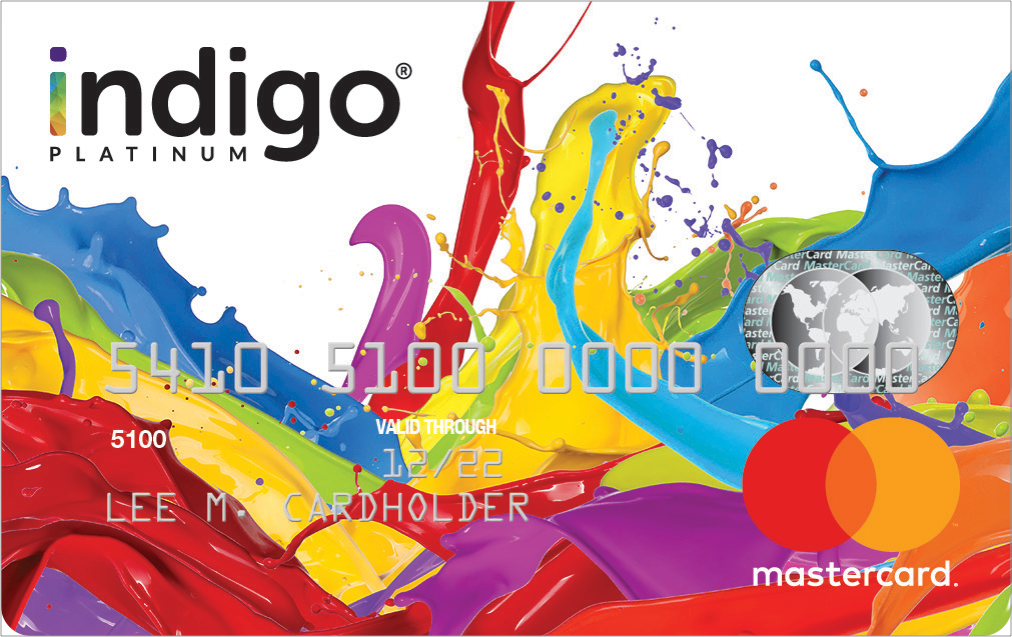 Starting with an unsecured card is harder to do if you are rebuilding your credit and have gone through bankruptcy, but this card gives you the option to do so. In addition, you can pre-qualify without damaging your credit to see if you can get approved for the card. This card is very flexible and it is easy to get approved for. Here some highlights from this card:
Approves prior bankruptcy
Pre-Qualify
Unsecured card
CreditOne Unsecured Platinum Visa
This card is designed for bad credit and also offers rewards. Generally, many cards for bad credit do not offer rewards, but this card does which can be a helpful perk for those on the credit reparation journey. Take a look at some of these benefits:
Along with the opportunity to earn 1% cash back on every purchase, this card also has a pre-approval process that can help you figure out if you qualify before you apply. In addition, the approval odds are high because it is for people with limited credit. There is a variable APR of 16.99% to 24.99% which can be on the lower end for those credit building that usually has to settle for high-interest rates.
Credit History
The longer you have your account open the better it is for you. Longer account history means lenders can see your bill payment history with lenders, and places that report to the credit bureau and it can help increase your score if you have a long-standing history of paying your bills on time. If you are rebuilding credit or just starting out the best step is to start establishing a good history. You cannot change the past if you have bad credit, with some negative parts of your credit report but you can begin to establish a new history with good practices.
Tips For Getting Approved For A Credit Building Credit Card
If you're like a lot of people, then you have poor credit or very bad credit. Getting a credit card can be challenging when you have a shaky credit history. Lucky for you, you can apply for cards designed to build your credit. If you want to find out how to get approved for a credit building credit card and how to choose the right card to rebuild your credit history fast, then the info below can help.
Avoid Doing This When Applying
Do not attempt to apply for cards you know you will not be approved for. If a credit card is marketed as a card for those with bad credit, but other information implies that you have to have average credit and meet stringent requirements, then the chances are you don't qualify for it.
Should You Apply For Multiple Cards
Another tip is to not apply for multiple credit cards at the same time unless the cards you're applying for clearly states that applying does not affect your credit. The chances are most of the cards you're applying for will check your credit history and this will impact your credit. As a general rule of thumb, apply for one or two cards and wait to hear back from them, and then give it an extra 3-5 weeks before applying for other cards.
What To Watch Out For When Using These Cards
Do you know what to watch out for when using these cards? Once you're approved and you receive your credit card, make sure you don't max out the balance. Trust us when we say if you max out the balance if your card, you'll eventually struggle to pay it off. If you have a credit line of $400, then never let the balance go to $400. At the most, you should only owe no more than $200 at any given time, and then you should pay it back as quick as you can. When it comes to what to watch out for when using these cards, your balance is the biggest thing. Others include your actual credit report. Find out how often your credit card reports late payments to credit agencies.
With All These Cards In Mind
Overall, all of these cards are great options to help you restore your credit. You can rebuild your credit fast using these cards. The best idea is to apply for one and then use it once or twice a month on inexpensive purchases that you know you can pay off. When rebuilding your credit you don't want to:
Charge a lot of purchases on your cards that you cannot pay off
Open too many new credit accounts
Be sure to only charge what you know you can pay off. Furthermore, it is likely you will only have a few hundred dollars for a credit line when you get one of these cards so your spending power will be limited. This is a good way of practicing what purchases you will use your credit card for while you are rebuilding. For example, allocating your credit card use to one small gas or restaurant purchase a month and then paying it off in full when the billing cycle is over is the best way to build your credit using these cards.