Credit Building
Credit Card Reviews
Trending
Credit Cards for Bad Credit Scores – Build Your Credit Responsibly – No Credit Check to Apply
What Is the Easiest Credit Card to Get Approved For?
There are times when you need to get a credit card fast and can't spend any time getting denied. You can get approved for a credit card of your choice when you have a low or bad credit score but you have to know which credit cards are easiest for you to get, or have high approval odds. There are plenty of credit cards that offer easy approvals for bad credit. Before you choose a credit card to apply for it is important to compare each card carefully so you get the one that suits your needs. Consider obtaining a credit card at any of these credit card companies and you may be able to receive a line of credit and enjoy some unique perks as well.
Applying For Credit Cards With Bad Credit The Right Way
A bad credit score can be a big black mark against you when you attempt to do just about anything in the financial world. It doesn't quite seem fair, but this is the way that the financial world has operated for some time now. Those who have struggled with their credit at any point have to suffer through it for quite some time until they are able to once again prove themselves worthy of being lent to.
Credit Cards For Those With Bad Credit
Most credit card lenders would prefer to lend to those with stellar credit. They know that someone with a good credit score is far more likely to pay back the money that they have borrowed than someone with a poor credit score. They don't necessarily want to have to deal with chasing down someone with a bad credit score for payment. However, there are some credit card companies that do deal with the bad credit market. They are willing to take the risk for a higher rate of interest.
Applying For Cards With Bad Credit
Have you ever considered the application process when applying for credit cards with bad credit? It is not quite the same as applying when you have average or better credit. You may not be able to rely simply on your good name and score to get you the card that you want. Some of the facts about applying for credit cards with bad credit is that you may need to provide income verification to show that you are working and earning a certain amount of money for doing so. Try not to get insulted by this, it is just a part of doing business with those who deal with customers with bad credit. It is not that they specifically don't trust you, it is just that they don't know who to trust after dealing with many who don't pay them back.
Can I Boost My Odds Of Getting Approved?
You can attempt to do some things in the application process when applying for credit cards with bad credit to up your odds of getting the card. You can provide a proof of income without the credit card issuer has to ask. That might seem like a small thing, but it shows that you are not trying to hide anything from them and that you care about having a decent relationship between yourself and the issuer. Applying for credit cards with bad credit seem to indicate that you might also increase your odds during the application process when applying for credit cards with bad credit if you show a high level of educational achievement. A credit card company may view this as a sign that you at least have the potential to earn a better living in the future. They might also see it as proof that you are able to commit to finishing some things. That can be important to give them the confidence that you really are the type of customer that they want to work with.
What Kind Of Unique Features Will These Cards Have?
The credit cards for bad credit borrowers in the market today tend to have fewer perks than regular credit cards. The reason for this is because they are designed just to get a card into the hands of a borrower. They are not meant to reward the borrower in any way. After all, why would the credit card companies reward borrowers who have not been able to pay their bills in the past? That is the thought process of these card issuers. Applying for credit cards with bad credit point to the idea that you will very likely end up with a card that has a higher interest rate than the average card. It may also have an annual fee attached to it and more. These are all things that you don't want to deal with if you can avoid them. For the time being, you may be stuck with this kind of card as your only option. Think of holding this particular card as a stepping stone towards a brighter future to come. You may need these cards to help build your credit today so that you don't have to borrow these types of cards again in the future. Start getting that score up, and you can soon have some of the cards that reward you for being a card member.
Apply for a Secured Credit Card with No Annual Fee
You may be a person that has a credit score low enough that it makes sense to use a secured card. One of the best options for you is the Discover it Secured Card with no annual fee. With it, you can have a credit limit that's the same amount of your initial deposit. This allows you to pay for items during an emergency when you don't have any extra cash available. You also get some other perks by being a 0% APR credit card cardholder:
Privy to a 2% cashback bonus at some gas stations and restaurants.
Eligible for a 1% cashback bonus when you make other types of purchases.
Allows you the possibility to have your initial deposit returned after a period of 8 months.
Credit One Unsecured Visa Credit Cards 
One company that is helping out individuals like you is Credit One Bank. They offer the Credit One Bank Unsecured Platinum Visa card for individuals like you who have had trouble paying their bills in the past. The great thing about applying for this credit card is that you don't have to worry about lowering your credit score when you apply. There's a way to pre-qualify that tells you if you can get the card. If you get approved, you'll be able to enjoy a number of benefits:
Receive 1% cash back when using the card to purchase items like cable TV, groceries or gas.
Pay an annual fee that's low enough to not break your budget.
The Indigo Platinum MasterCard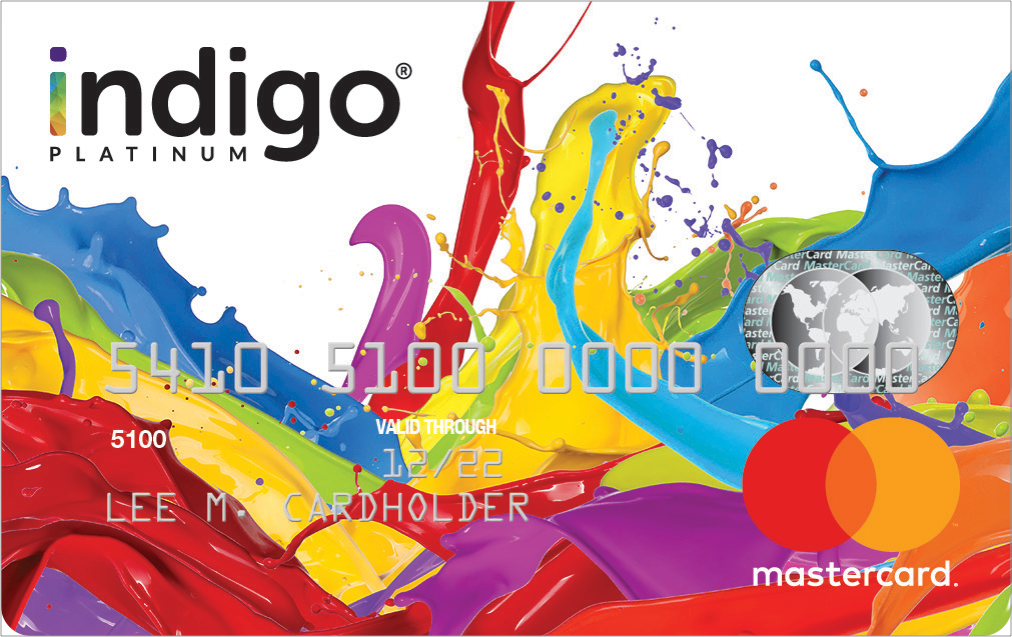 The Indigo Platinum MasterCard is offered by Genesis Bank. If you had to go through a bankruptcy in the past, this is the card for you. As you know, if you've had to declare bankruptcy, it will stay on your credit report for a period of 7 to 10 years. Obviously, this makes it very difficult for you if you want to try and rebuild your credit profile. Fortunately, when you fill out an application for this company, they don't immediately disqualify you after you've had to declare bankruptcy. Reasons to consider this card include the following:
A chance at pre-qualifying so you don't hurt your credit score.
It doesn't immediately disqualify you for filing a previous bankruptcy.
USAA Secured Card American Express Card
The USAA Secured Card American Express Card should be considered by anyone who is a member of the military.
It's a secured card that has some excellent features for people who are currently serving their country in the United States Air Force, Army, Navy or Marines. Here are some other features that make this card look great for anyone who is in the service:
The annual fee is quite low at $35.
A variable annual percentage rate that's low.
No fee for foreign transactions. If you're based abroad, this is really a great benefit.
In addition, there's only a 4% fee for purchases made with this card during your time of deployment or PCS.
Milestone Gold MasterCard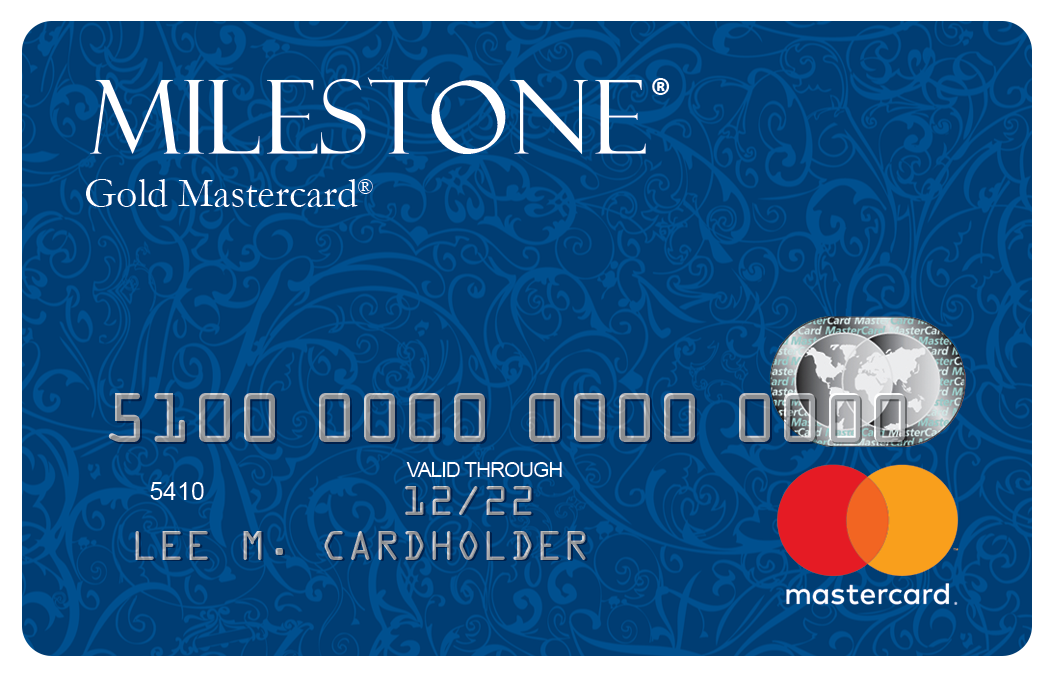 Also provided by Genesis Bank, the Milestone Gold MasterCard is a good option for you if your credit score has taken a hit. This card is also a great choice if you've had to declare bankruptcy. You know how difficult it can be to obtain credit when you have a bankruptcy listed on your credit report. This card does include an annual fee, however, it is a reasonably low fee. Here are the benefits:
You don't have to pay a fee during the first year when you use the cash advance option.
Ability to enjoy a low 1% fee for any foreign transactions that you make.
The pre-qualification process allows you to see if you are eligible for a line of credit.
Don't Worry If You Are Rejected
Don't stress it too much if you are rejected for one particular card. There are always other cards out there that may be more willing to take a shot on you. It is tempting to give in to anger and frustration when one particular card turns you down, but they are making that choice not on knowing you personally, but simply on using computer data and algorithms to make their choices in this realm. Just brush it off and move on to acquire the next card that comes your way.