Are you looking for a new credit card? Do you like getting cash rewards? What about double cash back? Then the Citi Double Cash Card may be just what you're looking for. Along with double cash, this card also offers several other impressive benefits you'll love.
Customers who are looking for low-hassle cash rewards can use the Barclaycard MasterCard for superior-flat rate cash. This card is reliable, and you can depend on it every day. Now that it gives you a 2% cashback for every purchase and no limits for what you can earn, you may be wondering, Is it too good to be true here or do the rewards expire as fast as they come? This offer is good because it stands on its own and is comparable to a bonus category especially to those who want to maximize their cash back using a two-card strategy.
Benefits For Obtaining The Citi Double Cash Card
The Citi Double Cash Card may not offer a signup bonus but, if you're looking for a credit card that does offer a great cash back rewards program, then this card deserves a closer look, which is exactly what I plan to give you. The Citi Double Cash credit card may not offer a hefty signup bonus but, it does offer an introductory 0% APR for a whopping 18 months from the time the account is opened. Additional fees include: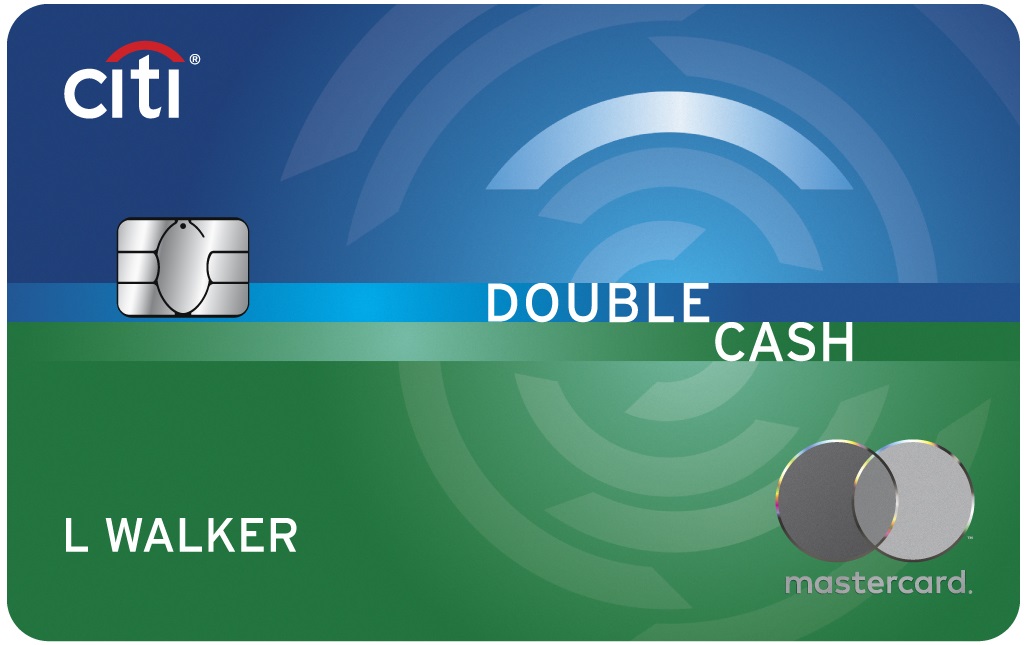 An introductory rate of 0% APR for 18 months from the date of the first transfer or balance transfers.
After the introductory rate, a variable rate of 14.49% to 24.49% will be charged based on creditworthiness.
There is a 3% charge for foreign purchases.
There is a cash advance fee of $10 or 5%, whichever is greater.
There is a balance transfer charge of $5 or 3% whichever is greater.
Cash Back Rewards
The Citi Double Cash Back Rewards Card offers you the chance to earn cash back rewards, twice. Every time you make an eligible purchase you receive 1% cash back. When you pay that item off, you will receive another 1% cash back. You don't have to stick to seasonal rotating rewards with the Double Cash Card. You automatically receive your rewards on every purchase. There is no limit on the number of rewards you can receive. There is one thing to note, if you don't make any purchases or payments, for 12 consecutive months, your cash rewards will expire. So, if your account is still open, and active, and you aren't using it for 12 months you're out of luck on your cash back.
Additional Card Benefits
One time no late fee – Here is a perk that could come in handy when you find yourself in a jam. Citi Double Cash Card will waive your late fee one time if you forget to make your monthly payment. The Citi Price Rewind is a neat perk. When you make a purchase and register it, Citi will search online stores for that item. If a lower price is found, within 60 days of your date of purchase, they will refund you the difference. For Travel Protection – The Citi Double Cash Card provides:
Travel accident insurance.
Trip cancellation/interruption reimbursement.
Rental car damage or loss insurance.
Smart chip technology for greater security.
Purchase Protection
Reimbursement for eligible items that are stolen or damaged within 120 days of purchase.
This covers up to $1,000 per item and $5,000 per year.
$0 liability for unauthorized charges.
An extended warranty on eligible purchases with a warranty of five years or less.
Longer Introductory APR
When choosing a credit card, it's hard to beat a 0% APR. Most cards offer a 0% APR, that isn't the issue. What is the issue is, how long do you get to take advantage of the promotion? It may not be the best available, but 18 months is a better length of time than most offer. The introductory offer can be used to lower the high-interest credit card debt you already have. Financing at a 0% APR can greatly lower your total debt and make it easier to pay off quicker.
The High Rate Of Rewards
Using the Citi Double Cash Card has increased the industry standards for cash back by 1%. Even though many people may be wondering, do the rewards expire or not? Since the cash, the back reward is now at 2% if you pay your balance, you earn your second half of the remaining rewards. This is a way to motivate you to pay your monthly credit card bill. It helps in avoiding any interest.
Geek Note 
Redeeming your cash back does not earn you the second 1% because you are not buying off that amount, only that it is deducted from your bill. It is a minor consideration. However, if you redeem $1000 a year, you can forego$10 in rewards which pay for the convenience of taking a statement credit instead of money. In other words, it is a 1.98% return on spending which comes if you pay your monthly bill in time. Is it too good to be true now?
Simplicity 
Most cash back cards provide various bonus categories. Some change monthly whereas others are permanent. This gives you a chance to earn extra rewards at featured retailers like home-improvement stores, gas stations, and restaurants. This can be hard to monitor, but there are some limits to the amount of spending that are eligible for bonus rewards, and any spending above that earns you 1% cash back. This offer with Citi Double Cash Card makes you a simple optimizer when you use it every time, without paying much attention to the spending limits of the retailers. You do not require an intricate strategy to optimize your cash back. You can qualify for this card much more easily than other cards that have a lower rate. You only need good credit, as opposed to excellent credit that is needed by lower-paying rivals.
Flexible Rewards Redemption
The Citi Double Cash Card offers easy cash back rewards redemption; you can begin redeeming your rewards after reaching at least $25 in rewards. You can receive your rewards in the form of a check, credit to your balance or as a gift card for a selection of partnered retailers.
Rewards Expire
Yes, they do if you do not redeem them in time. Failure to use this card within 12 months makes your rewards redundant especially if this is not your go-to card. To keep redeeming your rewards, you have to make the card active through regular use.
No Sign-Up Gratuity 
This card comes with good cash back reward and a 0% annual fee. On the other hand, it does not have a sign-up bonus that may not attract some people seeking an immediate large reward. As such, about the reward, Is too good to be true really?
Foreign Fee Charges 
This card charges a 3% fee when you use it overseas. If you travel abroad, you need to have a no-foreign-transaction-fee card in your wallet. Is it too good to be true with this card offer?  It's hard to beat the Citi Double Cash Card offer especially if you are looking for an almost hassle free and flat rate rewards card. The generous cash back rewards make it an excellent choice for you. The no annual fee should interest you because it is one of the highest rewards available to you.
Great Card Protection
Besides the cash back reward program and the and the 0% APR introductory rate, another great set of benefits that people often overlook because of those two specific perks, is the protection a credit card offers. The Double Cash Rewards Card offers some pretty impressive travel and purchase protections. Whether or not you travel regularly, one protection a cardholder can always take advantage of purchase protection. This is especially true with being reimbursed for stolen or damaged merchandise, and more importantly unauthorized charges. These are two situations that are covered by the Double Cash Card.
Is The Double Cash Card Right For You?
Not every credit card is a good fit for everyone; it's a personal decision. Everyone has different needs and preferences. And not every credit card will provide everything you need. There may be some give and take in regards to what potential credit card options offer. The Citi Bank Double Cash Rewards Card is a good fit for you if you don't like to have to keep track of the rotating categories you're allowed to use so you can get the full amount of cash rewards the credit card offers. This can become a confusing and frustrating ongoing task. Sometimes you find yourself basing your needs around what your credit card will allow this quarter. No one should ever be controlled by a credit card. In conclusion. The Citi Double Cash Card may not be for everyone, but it is packed with some pretty good benefits. However, you need to weigh the pros and cons of several different credit cards, then choose the one that comes the closest to being the best fit for you.