If you're tired of a cash rewards credit card that limits you to revolving purchase categories every quarter, then the American Express Blue Cash Everyday Card may be just what you've been hoping for. Of course, cash back rewards are just one of the benefits the Blue Cash Everyday Card offers. The Blue Cash Everyday Card provides a bonus of a $150 statement credit after you spend $1,000 in purchases on the card within three months of opening the card. This is a common signup bonus that many credit cards offer to entice people to open an account. Even though the $1,000 requirement is in the midrange of what other cards require, if you plan on spending that much within 90 days anyway, this still isn't a bad deal. However, the signup bonus isn't this card's best benefit by a long shot.
American Express Blue Cash Everyday
As stated above, the American Express Blue Cash Everyday is one of the best cards out there. It offers such a generous range of benefits that some reviewers have referred to it with the impressive title of "ultimate". To be more exact, it has been described as the ultimate gas-and-groceries card. The name comes from the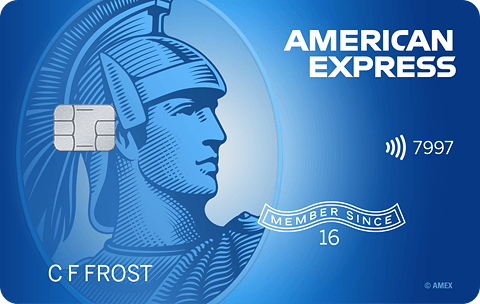 fact that, as you can see from the information presented above, its benefits are centered around mitigating the food and fuel costs of the average person. Applying for this card can lead to other benefits. With its particular set of benefits, the American Express Blue Cash Everyday card is not tailored towards an investment banker or a corporate executive or anyone else who makes a lot of money and lives in a way that is considered "richer" than average. Of course, that doesn't mean that a wealthy individual or a high-powered businessman couldn't make use of this card, as they buy gas and groceries just like everyone else. However, the people at American Express seem to have had the average consumer in mind when they set the benefits for this particular card.
What I Learned From Getting The Blue Cash Everyday Card
Before I get into the discussion of facts about Blue Cash Everyday card, I would like to address the basics. Some people may not understand the benefits of a good rewards-based credit card. As such, I will try to explain the matter as completely as possible. Whether you are simply buying a cup of coffee at the local gas station or purchasing a brand new car at the auto dealership, most of us make a large number of purchases in our daily lives. Often times, we don't even think much about it. We stroll into the local restaurant and order a sandwich, and that's one purchase. We stop at the convenience store later for something to drink and that's two. When we stick the credit card in the slot at the gas pump, that becomes three. Now think about how many times you have done this. Probably almost every single day.
APR and Fees
The American Express Blue Cash Everyday Card offers a great 0% APR for an industry leading 15 months on purchases and balance transfers. After the introductory interest rate promotion ends, the current rate is 13.99% to 24.99% based on creditworthiness. The introductory rate is currently longer than several credit cards are offering. Even though it's for just three months over one year, every little bit helps when you're able to finance purchases for free. The Blue Cash Everyday Card also offers no annual fee. The annual fees that several credit cards require can be substantial, in some cases, so this can be pretty sizeable yearly saving. Additional fees include:
Balance Transfer fee of either $5 or 3% of each amount transferred, whichever is greater.
Cash Advance fee of either $5 or 3% of each cash advance, whichever is greater.
The Foreign Transaction fee is 2.7% of each transaction after conversion to US dollars.
A Late Payment fee of up to $38.
A Returned Payment fee of up to $38.
No Over Limit Fee.
Cash Back Rewards
The cash back rewards offered by the American Express Blue Cash Everyday Card are comparable to other credit card rewards. Cashback rewards include:
3% cash back at U.S. supermarkets, on up to $6,000 per year in purchases. After yearly maximum is reached, the cash back reward is 1%.
2% cash back at U.S. gas stations and select U.S. department stores, with 1% back on all other purchases.
Cash back rewards are received in the form of Reward Dollars that are easily redeemed for statement credits, gift cards, and merchandise.
Qualifying Grocery Stores
American Express considers a store that offers a variety of food and household products including produce, meat, dairy, household cleaners and pet food to be a qualifying supermarket. Qualifying stores include:
Whole Foods

Meijer

Shoprite

Winn-Dixie

Stop and Shop

Vons

Pathmark

FreshDirect, an online supermarket
Qualifying Department Stores
American Express considers the following stores, Select Department Stores:
Belk

Bloomingdale's

Dillard's

J.C. Penney

Kohl's

Macy's

Nordstrom

Along with other department stores
Qualifying Gas Stations
American Express considers gas stations that primarily sell only gas as Qualifying Gas Stations including:
Shell

Mobil

Hess

Exxon

Gulf

Murphy
American Express Acceptance
Over the years, American Express has learned the importance of acceptance. For years, they haven't been as widely accepted as Visa and MasterCard. This was mainly due to the fees they charged merchants that accepted their cards. For this reason, it's no secret their cards weren't drawing people to apply for them as regularly as their competitors. In recent years, American Express has been working hard to change this. The fruits of their efforts have brought in over 1 million new merchants to accept their cards. This means the American Express Blue Cash Everyday Card is being accepted at more merchants nationwide, so they have become a card you can count on being accepted at your favorite retailer.
Travel Protection
The Blue Cash Everyday card provides cardholders with an extra layer of protection when they are out traveling. This protection includes:
Car rental loss and damage insurance

Travel accident insurance

Travel assistance
With the car rental loss and damage insurance, card members can skip the expensive insurance offered by car rental agencies. The travel assistance offers card members medical, legal and other travel emergency assistance when they travel more than 100 miles from their homes.
Purchase Protection
Also included in with the Blue Cash Everyday card is purchase protection which includes:
Purchase protection
Extended warranty
Return protection
With the return protection plan, if a merchant won't accept a return on an eligible product, and it's been less than 90 days, American Express will issue the card member a refund for the full purchase price up to $300 per item. This benefit excludes shipping and handling and has a yearly maximum of $1,000. American Express seems to be working hard to compete with Visa and MasterCard to gain acceptance. This comes out in the wider merchant acceptance as well as the comparable rewards plan the Blue Cash Everyday card offers.
Don't Get Carried Away
A few dollars here and a few dollars there can add up quickly. I have often found it amazing just how quickly a person can bleed themselves dry of all their pocket money without even really trying or having anything to show for it. To calculate it, let's say you spend approximately $20 a day on fuel and food. That comes out to $140 a week, and it only goes up from there. One of the better ways to mitigate this bleeding process is to make use of a credit card with a good rewards plan. This way, you can make back at least some of the money you spend. Will you save buckets and boatloads of money by doing this? Probably not, but every little bit helps. Even with the economy in relatively good shape at present, there is no reason to be wasteful or to miss opportunities to save money.
What's The Catch?
The main argument for using a card such as this is that you are getting something for nothing. The credit card company is basically rewarding you for the act of spending your money. If you were paying cash, you would be losing 100% of the money you spend. By making use of a rewards card, you will get back a small percentage of each purchase that you make. These percentages are often relatively low, however. It is important to be realistic and not expect this to make a gigantic difference in your personal financial health. Nevertheless applying for this card can lead to other benefits, so it is still worth doing.
Guaranteed One Of The Best Cards Out There
With its complete lack of annual fees, generous benefits of up to 6% at the grocery store, generous benefits at the gas station, and extremely low APR, this card will not turn into a financial liability. As already stated, the number of products and services that you can purchase with an American Express card have increased greatly over the last few years due to intelligent and aggressive marketing on the company's part. Apart from the basic attributes, applying for this card can lead to other benefits. When you consider the facts about Blue Cash Everyday card, it is clear that the American Express Blue Cash Everyday card presents a very small financial risk in terms of fees and restrictions, while at the same time offering a lot of meat on the bone for those who want a card with generous benefits.