Credit Card Reviews
Low Intro APR Credit Cards – Citi® Diamond Preferred® Card.
1,200+ Citi Diamond Preferred Reviews – Great 0% APR Card
The Citi Diamond Preferred Card offers an incredible introductory deal of 0% APR for 21 months. Balance transfers and purchases enjoy the same deal, so the first three months would be the time to make some smart buys or move some debt to save money on the interest building on other accounts. The best Citi Diamond Preferred Card can give you the financing to live a good life. You not only have the money, but you also have the numerous perks that are associated with the well-respected Citibank brand network. Discover Citi Diamond Preferred Benefits, which include a 21 month long 0% intro APR and has fantastic benefits, here are the highlights:
Phenomenal introductory deal of 0% APR Rate for 21 Months
Low consistent APR depending on credit
Offers Citi Price Rewind
Gives access to Citi Private Pass
Has Citi Identity Theft Solutions
No responsibility for the cardholder for unauthorized charges
The benefits of this card are numerous and continue long after the initial offer has expired. For example, some credit cards require a membership or yearly expense. However, there is no annual fee for the Citi Diamond Preferred. The APR charged for balances after the initial offer is 13.99%-23.99%, which is very competitive at this time. The better an individual's credit is, the lower their APR will be.
Citi Price Rewind and Citi Private Pass
Since this is a Citi Card, it also comes with all of the benefits Citi offers. One of their newer features is the Citi Price Rewind, which can scan purchases made with your Diamond Preferred Card and locate eligible transactions, which are then analyzed for lower prices within a 60-day window from the purchase date.
By comparing the price you paid to the price Citi finds after searching through online retailers, the goal is to give you the difference between the two amounts. So, with a bit of luck, you could save money with this card. Citi also offers a very exciting service called Citi Private Pass. This is really quite cool because what it does is it invites customers to purchase passes to things like concerts, including special access to presale tickets. Sports events are also included here as are culinary experiences. According to Citi, there are thousands of these events that occur every year, so the opportunities abound for credit card users to take advantage of once-in-a-lifetime activities.
Identity Theft Solutions
All Citi Cards, including the Diamond Preferred, come with complimentary identity theft solutions. In today's world, where most of us have experienced some sort of credit card theft, that is a profound comfort. Citi doesn't just identify the cards that might have been stolen, but they also assist in other ways throughout the experience. Filing police reports are just one of the ways they are still there, even after the initial notification. Their goal is to help you through it, and Citi Card users can feel a profound sense of gratefulness with that level of care for their customers. In a world where big companies feel very cold and distant sometimes, there are those that choose to nurture the human element.
Safe And Secure
Citi is one of those companies. On that same note, Citi has another feature that settles the user. So, let's say that your card was stolen. Citi has helped you with that process. Now you have charges that you shouldn't have to pay for because you aren't responsible for them. Unauthorized charges are not the responsibility of the cardholder. Citi has got your back on this one too, and that would be a substantial thing if say the person charged a trip to Paris.
EMV Chip Technology
As is the standard these days, the card uses the EMV Chip. While this has taken a lot of getting used to by many of us, it certainly has improved security, thus it is a very good thing that the Citi Diamond Preferred Card features this new technology. On the topic of protection, this card also comes with the option of extending the manufacturer warranties offered on products purchased with the card.
Setting Your Payment Date
Citi users can also choose their own payment due date, which can be a lifesaver when you have more than one credit card. Lining up all the payments or spacing them out, whatever is preferred, can be done at the discretion of the user. Additionally, Apple Pay can be utilized for this card. Last, but definitely not least, the company offers this really incredible service called Citi Concierge. The basic explanation of this is they have individuals who are able and willing to help you with all kinds of things that a credit card company doesn't have to do unless they genuinely care about their customers. For example, they can help with travel, shopping, and a number of other things, just because they want to help. The Citi Diamond Preferred Card is an excellent example of how a credit card should be. It has numerous, truly wonderful features that go above and beyond the standard. This card would suit and please just about anyone.
Facts About The Citi Diamond Preferred Card
If you want to take the next step in building up your wealth, then the Citi Diamond Preferred Card might be the right card for you. The Citibank brand is well-recognized in the industry. It will carefully monitor your credit score to see if you qualify for a credit limit increase.  You don't even have to re-apply for this credit increase. Previous owners of this card have raved about the credit limit increase, which even boosted their credit score. You can catapult your financial credit well-being to the next stratosphere with the Citi Diamond Preferred Card.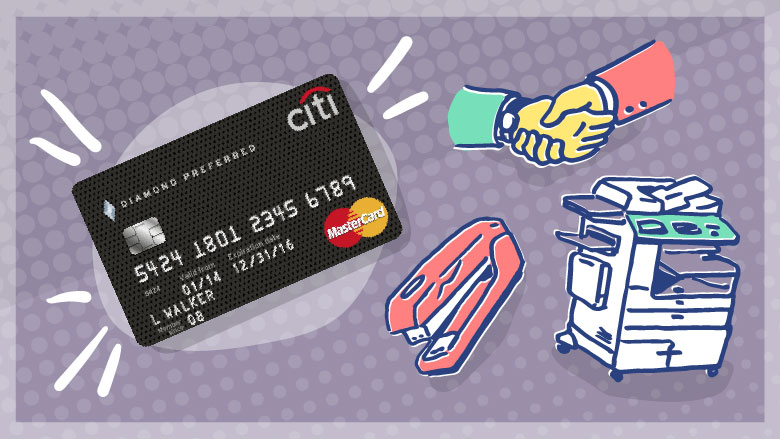 One Of The Greatest Things About This Card
Facts about the Citi Diamond Preferred Card show that this is a superior credit card. You get the lowest 0% Intro APR for 21 months. The 21 months is one of the longest periods of time in the credit card industry. You can also enjoy a number of great perks with the Citi Diamond Preferred Card. These facts about the Citi Diamond Preferred Card show that you can not only complete balance transfer but get access to special VIP tickets. The Citi Preferred Diamond Card opens doors of opportunity.
What Will My APR Be After 21 Months?
While the 21 months long 0% intro APR is nice, you also want to know what will happen afterward. What will my APR be after 21 months? It all depends on your credit score. The nice thing about the Citibank credit issuing bank is that they reward you for a good credit score. What will my APR be after 21 months? The average APR range after the 21 months is between 13.99% and 23.99%.
Protection Against Unauthorized Charges
Credit cards are a very convenient way to pay for goods and services.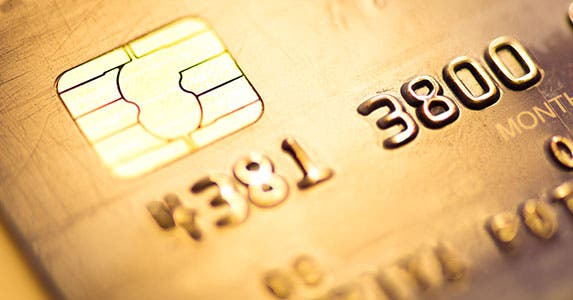 Unfortunately, there might be unauthorized charges that show up on your monthly bill. You should carefully check your monthly bill to make sure that the charges are only yours. The Citi Diamond Preferred Card provides you with unauthorized credit card charge protection. In general, this is standard for most credit cards. The Citi customer service does promise to provide you with superior assistance when you find unauthorized charges on your bill. Under the Fair Credit Billing Act, you have the legal right to an accurate bill. Once you find an unauthorized charge, you must dispute it within 60 days. Contact Citi customer service and they can help you protect your rights.
Citi Is A Company That Cares
They have truly thought of everything the customer would want it seems, and they are always there when you need them. Citi offers support and customers service around the clock for every day of the year. So when you can't sleep and you decide to do something relaxing like paying your bills, and there is an unauthorized charge on the statement, you don't have to pace back and forth with anxiety until morning. Simply contact Citi and they can help right then and there. The features this company offers, all of which are available with the Citi Diamond Preferred, seem too numerous to count. Citi also offers account alerts to let you know what is going on with your card because let's be honest, life is complicated and hectic. Sometimes things slip, and that's okay! With alerts, users can have the information about their account handed to them with no effort on their part.
Distinguished Citi Bank History
The Citibank brand was started back in 1812 as the City Bank of New York. Therefore, it has a long, well-established history of providing financial services while the American nation grew. Citibank has headquartered in the center of the American banking industry: New York, New York. Citi never sleeps. In 1965, Citi entered the credit card business, starting with the Carte Blanche Card from Hilton Hotels. In 1968, Citi creating the Everything Card, providing consumers with a line of credit to pay for merchandise, restaurants, and lodging. Between 1977 and 1987, Citi ran the Choice Card.
How to Report Lost Or Stolen Citi Card?
People lose things all the time. If it is only a sock, then you might not think much of it. If it is the Citi Diamond Preferred Card, then you might want to consider reporting it lost or stolen to Citibank. It is better to be safe than sorry.  Credit card companies, like Citi, have both lost and stolen services. Therefore, you should try to remember the last time, you used it. You can check your monthly bill or call Citi. Of course, if financial transactions have been made after you lost it, then it might have been stolen.